Coca-Cola:
Christmas 2020
To help people be present with their loved ones at Christmas, during the most testing of years, we created a digital experience that encouraged them to gift themselves.
Full user experience definition for an interactive digital calendar using Coca-Cola's AEM platform.
31 content experiences that changed throughout December enabled people to give the most magical gift this Christmas, even if they couldn't physically be present with their loved ones. We also created social edits of the new Christmas TV advert, directed by Oscar winning director Taika Waititi.
Animations with roulette mechanic encouraging people to pledge their time to benefit someone else.
Bespoke Illustrations for use across digital content that were based on the Coca-Cola Christmas VIS.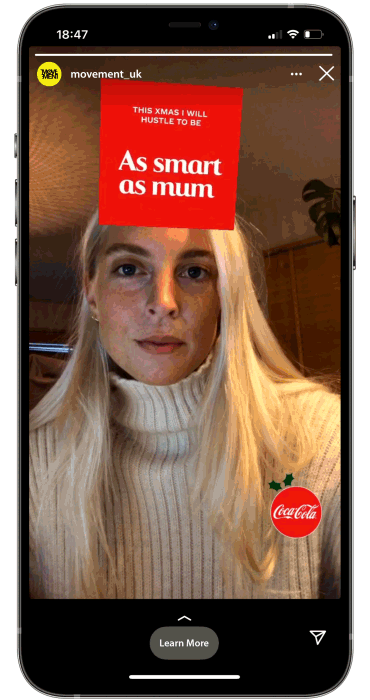 Instagram AR lenses using bespoke illustrations and the roulette mechanic.
Social content for the limited edition festive Coca-Cola Cinnamon product.